January 1st, 2012
WE INTERRUPT THE REGULARLY SCHEDULED PROGRAM FOR THE FOLLOWING ANNOUNCEMENT:
I CANNOT FIND MY FUCKING ANXIETY MEDICATION.
CODE RED! REPEAT: CODE  – FUCKING – RED!!!!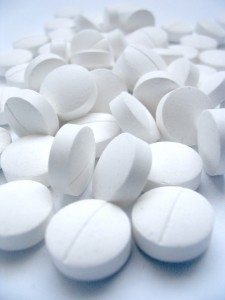 I had a bottle of Ativan that I carried in my bag so that if anxiety hit me while I was out and about, I would have it readily available. Truth be told, I actually haven't needed it that much of late, so there is a good chance I misplaced it, but the bottom line is…
I DON'T KNOW WHERE THE FUCK IT IS! AND I NEED IT! NOW!
I bought this purse organizer thingy that is supposed to help me transfer all my necessities from one purse to another without losing anything important. I was so psyched when I got this thing. First of all, it has lots of little pockets. I love little pockets. I'm like a fucking rabbit or something, I see pockets, I have to nose in them and find out what's going on in there, and it's just…fun. And oddly comforting. Having lots of little pockets means I have somehow managed to organize my life. That is the message it is supposed to send to the world.
I have a secret for you, though. No matter HOW MANY FUCKING POCKETS they put in these things…
I always need JUST ONE MORE. JUST…ONE…MORE.
So I have this thing with the pockets, and I put all kinds of doo-dads and gadgets in it. My glasses, in case one of my contact lenses should go flying out of my eye while I'm driving. (DO NOT LAUGH. This has actually happened to me, not so much that the lens went flying out of my eye but it decided to go down into that netherland of my eyeball, you know, the place where those errant eyelashes go and disappear, and not only was this terribly annoying and uncomfortable but it sucked that it happened while I was flying on the Belt Parkway at 70 FUCKING MILES PER HOUR IN THE FAST LANE. And me, with no glasses as back up, had to continue driving with one eye squinted shut to keep the goddamn contact lens at least within my body, not sure where it would come out later, maybe my mouth? Where do those eyelashes go? So I learned the hard way…CARRY GLASSES. I could carry a spare pair of contacts but it's not so easy to chuck a contact in your eye while you're driving, no matter how agile you are with those suckers.)
I also carry ibuprofen. Hate being outside and getting a headache, and then you need to go into some bodega and they want to charge you like $2.50 for a packet of 2 pills, which is total highway robbery, not to mention fucking USELESS, because I have yet to have the headache that does not require at least 4 pills, which means 5 BUCKS, for which I could buy a whole damn bottle. And when I have a headache I don't want to go buying shit for it at that time. I want to have it ready to go. So ibuprofen, an absolute must.
Of course there's the girlie cosmetic bag. Then there's the reading glasses. Yes, I have become decrepit enough to need reading glasses. Or my eyes have anyhow. I stopped fighting it and just go with it. I didn't even realize I needed the damn things til I started crocheting and then I was like, wow, if these suckers can help me see these stitches, they might help me see the WORDS ON A PAGE. And I was right! So at least now fewer of my headaches are due to reading.
What else goes in the purse organizer? The phone sometimes. Hand lotion, for those hand jobs. (Joke!) And of course…
MY GODDAMN ANXIETY MEDS, so that if I am OUT and get a panic attack, I don't need to drive home in a state of manic madness before I can get some relief. Besides, driving home like an insane lunatic running from Martians is probably not a good idea…although to be honest, driving home AFTER I've taken the meds and am high as a kite, is probably not a good idea either.
So all this shit is what usually goes in the purse organizer. Except now…
I CANNOT FIND THE ANXIETY MEDS.
I looked through the bag to see if they fell out.
No.
Looked on the kitchen counter to see if I placed it there after taking it recently.
No.
Looked in my dressing room and found it – yay! Except it wasn't really it, it was an old bottle, with only 4 pills left. I only need one right now, but the fact that I cannot FIND the other pills, the more recent bottle, the one with about 25 PILLS OR SO LEFT? THAT…is FREAKING ME OUT.
FREAKING ME OUT.
Because despite all my chatter earlier about being happy and peachy and oh so thrilled…I need meds. I need them now.
I think it's a fucking plot. The minute I post about being happy, something flares up and sends me back to straitjacket mode. Even shit just in my head.
If anyone has seen my meds, please return them. NO QUESTIONS ASKED AND THERE WILL BE A REWARD. I might even SHARE ONE WITH YOU.
In the meantime, I'm tearing up the house.
CODE RED! CODE RED! CODE RED!!!! HEEELLLLLLLLPPPPPPPPP!!! S-O-FUCKING-ESS!!!!
2 Responses to "CODE RED! CODE RED! CODE RED!!!"